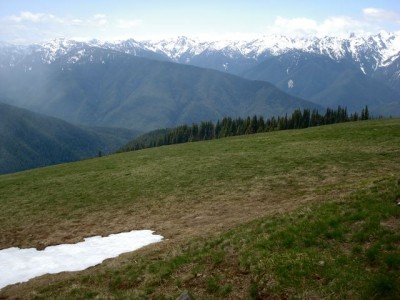 Excellent Care
Jessica O'Malley on 1/6/2009
I chose Carol for my midwife at the birth of my 1st child last year. We interviewed several experienced midwives and even worked wth a nurse midwife but as soon as we met carol we were so pleased and lucky to have her services. Finally a healthcare provider who trusted me to take my health and birth experience into my own hands and make it the best I could with her unwavering support. Carol is not a nurse.  She is better than a nurse. She is an absolute expert in midwifery. If you want a homebirth experience that is safe and reflects your individual preferences with a caregiver that is knowledgeable, honest and dedicated then you want Carol as your midwife.
No One Like Carol
Anonymous on 1/6/2009
There is no midwife in our area like Carol. I used her services for prenatal care and home delivery for my last two children and only wish I would have known about her and home birthing for the first 3. Carol is knowsledgeable about medical procedures as well as using natural and herbal treatments, patient, caring, encouraging of nutritional needs, and totally passionate about life from the womb, breastfeeding, and mothering issues. I highly recommend her!
Awesome Midwife
Shae on 1/5/2009
Her focus is on helping me be a super healthy mama so I have have a super healthy baby and have the best chance at having an "easy" and peaceful home birth. Her methods were gentle and I appreciated her attitude that it was I that was doing the delivery, she was just there to gently guide me as I desired and needed it.
Worth the Drive!
Kim Adams on 1/3/2009
Carol Gautischi has overseen the pregnancy and births of both of my children and is now currently overseeing our third. Even though we live in Bremerton, we continue to return to Carol as our Midwife. Her prenatal and postnatal care, knowledge and skills is beyond the average care you may receive in other medical areas. She is very personal with her clients, deeply caring about you as a whole person. She also teaches a pregnancy and birth class that I felt was vital in preparing for birth and labor. I know that by seeing Carol both me and my baby are assured the healthiest pregnancy possible.

Midwifery: The Way It Should Be!
Gwuinifer C. in Forks, WA
Carol helped me through my 2nd pregnancy with compassion, honesty, and a sweetness of spirit I thought nonexistant in today's overcrowded health care systems, where patients are little more than a number. Her approach was personal, holistic; she nurtured me, and helped my husband and I learn to nurture the life growing in me physiologically, spiritually, and emotionally. She is extremely knowledgeable, has decades of hands-on experiences, and yet somehow made us feel like the birth we created together was unique, and the most magical experience that all involved would ever take part in. She was a huge support to me during pregnancy.
The birth was intimate, beautiful. She was there for me also during my son's early struggles, offering advice and comfort, helping my husband understand how best to help. I can't sum it up. She's a wonderful woman. I recommend her highly to any thoughtful, spiritually-attuned woman looking for an experienced partner on the journey to motherhood.
Carol is an Excellent Midwife!
Amh in Sequim, WA
Carol is not only a competent, professional, experienced, and caring provider, she is a friend. She has lovingly assisted us with our last five pregnancies and births. I cannot recommend her highly enough!!

Carol has high standards for her clients, especially with regard to nutrition, and she is a phenomenal birth attendant. We have been richly blessed by Carol's expertise and loving kindness.
A Healer of Hearts
Candida Snively in Port Townsend, WA
Carol was my midwife of choice for my last baby, I had never met her but I knew she had helped guide the love of my life into the world. My birth experience did not go as I had planned but was a miracle nonetheless and Carols kind heart and guidance was so needed, I needed her to help me to decide that its ok to change your mind and do what needs to be done. I love here, she is more than a midwife…I was blessed with her presence and thus must gush about its glory.
In Excellent Hands
Anonymous
Carol provided wonderful insight, encouragement, and recommendations during the pregnancies of my two sons. She attended with grace and fortitude to their subsequent home births.  Our experience was not without trials to which she gave fantastic support. We are forever in her debt.
A Wonderful Caregiver
Anonymous
Carol Gautschi, CPM, Sequim, Washington. A midwife who has become a dear friend, Carol has attended my past three pregnancies and births. She drove me to Seattle when I was in pre-term labor with Loren; she held my hand during the exams and tests, she cried with me when the ultrasound showed anencephaly. She read the Prayers of the Faithful at Loren's funeral liturgy and allowed me MANY visits with my subsequent pregnancy to ease my fears. She prayed with me when doubts threatened, she supported my decisions fully. A wonderful caregiver and dear, dear friend.