A Warm Hello…
My name is Carol Gautschi. I'm a mother of seven blessings, grandmother to six and wife to Paul since 1974. My calling to become a midwife began after I had become a mother of two and had experienced midwifery firsthand.
I was given a contrast by comparison…
The fact is, I was sexually and physically molested separately by two different doctors with my first two births – and also given grossly wrong information that caused breastfeeding delay and hindered bonding. I was plagued by fear, again by misinformation. Didn't take a rocket scientist to see a profound message in that!
My first two birth experiences strongly planted seeds for the need of global reform and I started the reformation there and then in my own body… I was personally moved by the power of birth and right away sensed the sacredness and vulnerability of the moments during, before and after. Those moments had been stolen from me. With my third born – I was swollen with the need for change as was my belly. This time, fiercely protective of my precious blessing within (I had been privileged to attend two homebirths in 1970 and 1973 and knew intuitively the differences), I was determined to do it differently, to reclaim what had been denied me previously. Frustratingly, the closest help was over 60 miles away. All I wanted was someone – a guardian of sorts- to hold this space to cradle my womb as she would like her own to be – to love and trust this power moving in me and the creative force emerging during this time.
Gentle, calm reassuring Joan stepped into my life through an acquaintance. The time spent with this midwife transformed me, helping me see that labor is wondrously spiritual, powerful, and a profoundly healthy force. I, to this day believe that women are being robbed by a society that does not see to care about the uniqueness of this time, this right of passage, and that not treating it with tender, sensitive respect, we are doing ourselves harm– more harm then we can imagine. From that moment on I believed that birth is the highest place a woman can go in her body on this planet. I knew then that all women deserve the type of loving and compassionate care that women like Joan provided. She was the catalyst for my life's work of service to women during their pregnancy and birth, a life-changing monument that was driven deep within me at that time. I want to send Joanie a big kiss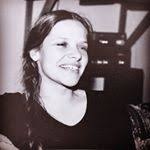 for all her love and the beginnings I received from her, as well as Doctor Ettinghausen and his helpers during my early years.
A couple of people have referred to me as a Christian mystic midwife. Is that different or what?
For me, becoming a midwife was a metamorphosis, coming largely from practical heart-and-hands experience. I've served families as an empirical midwife and doula or Monitrice since 1978. Midwifery to me wears many hats. I am "with-woman" in many capacities… counselor, confidant, nutritional advisor; breastfeeding consultant; childbirth educator; family health supporter; parenting resource, friend, at times her spiritual advisor and more. I am pleased when women come back to tell me they have been nurtured with a sense of personal strength and self-confidence so that they may experience birth with dignity and empowerment. Giving birth at home with most midwives facilitates a gentle and warm welcome for the baby, instills a sense of respect and control for the parents and strengthens the family. I am tremendously honored and humbled to serve women and their families during one of the most important and sacred events in life.
I caught my first baby by "accident"… (*grin* really – by divine appointment). My best friend's baby came faster then the scheduled midwife arrived. She looked at me and said "you can do it". That was in 1981. Thus… began my essential midwifery journey. The first 50 births or more were like midwife training boot camp – If you have the opportunity to sit in on one of my childbirth classes I use many examples of that era to let you vicariously experience the depth of that time and why I am who I am today.